Outcomes Report 2016
Annual Review of St Patrick's Mental Health Services' Outcomes
This report presents outcomes relating to clinical care, clinical governance processes, clinical programmes and service user satisfaction rates, within St Patrick's Mental Health Services (SPMHS). It is the sixth year that an outcomes report has been produced by SPMHS and is central to the organisation's promotion of excellence in mental health care. By measuring and publishing outcomes of the services we provide, we strive to understand what we do well and what we need to continue to improve. Wherever possible validated tools are utilised throughout this report and the choice of clinical outcome measures used is constantly under review, to ensure we are attaining the best possible standards of service delivery.
St Patrick's Mental Health Services
SPMHS is the largest independent not-for-profit mental health service provider in Ireland. Our services are accessed in a number of ways. These include our community care accessed through our Dean Clinic network of community mental health clinics, our day-patient care accessed through our Wellness and Recovery Centre and our in-patient care accessed through our three approved centres. This section provides information about how our services were accessed through these centres in 2016.
Community Based Services (Dean Clinics)
The SPMHS strategy, Mental Health Matters: Empowering Recovery (2013-2018), reinforces the organisation's commitment to the development of community mental health clinics.
SPMHS's Inpatient Care
SPMHS comprises three separate approved centres including St Patrick's University Hospital (SPUH) with 241 inpatients beds, St Edmundsbury Hospital (SEH) with 52 inpatient beds…
SPMHS's Day-patient: Wellness & Recovery Centre
The Wellness & Recovery Centre (WRC) was established in November 2008, following a reconfiguration of SPMHS Day Services.
SPMHS aspires to provide services to the highest standard and quality. Through its Clinical Governance structures, it ensures regulatory, quality and relevant accreditation standards are implemented, monitored and reviewed.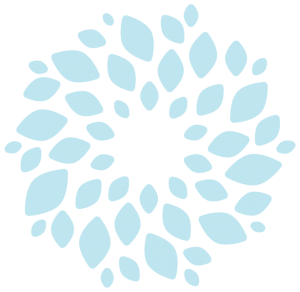 Clinical outcome measurement has been in place in St Patrick's Mental Health Services since 2011 and is a priority for the service, embedded within clinical practice. The processes which underpin clinical outcome measurement continue to be refined and informed by the realities and challenges of clinical practice. In 2016 outcome measurement expanded to incorporate new clinical programmes and to further improve data capture for programmes already being measured. This report reflects a continuing shift towards an organisational culture that recognises the value of integrated outcome measurement in informing practice and service development. A strong desire for transparency underpins the approach taken in analysing and reporting the clinical outcomes that follow.
Measures of Service User Satisfaction
St Patrick's Mental Health Service is committed to listening to and acting upon the views of those who use and engage with its service. In order to enhance communication between service users and providers, a Service User Satisfaction Survey was developed and is distributed to service users who attend the Dean Clinics, Inpatient, and Day Programme services.